Perhaps you have asked yourself these questions many times:
Is there a solution for money transfer (fiat money like Swiss franc, Euro, dollar, etc.) from one country to another?

What is the fastest and safest way possible?

How can we find a money transfer solution (fiat money) or engage in buying and selling in countries with money transfer issues?

Given the volatilities of the stocks markets and the major changes in the growth and development process of technology, is there a way for safe investment and business?
In this article we attempt to answer all these questions.
Advent of a New Market
As you may know, given the increasing development in technology and network communications, investment and business is not as it was in the past. It has undergone a paradigm shift. Traditional markets and physical communications are no longer the case. It's the same for physical marketing and commercials. The time for middle-men is over and people do their business smarter than in the past.
With the advent of the new Blockchain technology in 2009, the cryptocurrency Bitcoin (which many of you may know or have even worked with) was introduced to the business world and has attracted the attention of investors during these years.
However, this was only the beginning, and as time went by many other services from this new technology were offered to users.
A Different Platform
Please allow us to introduce to you a different platform. A platform in which a similar technology to Bitcoin is used, and has many infrastructures for growth and development. In this platform, you can find the solutions to many of your requirements.
With the use Blockchain technology and offering cryptocurrencies like Counos X, Counos Coin, etc.,
Counos Platform was born in 2018 in Switzerland and has been offering services to its users ever since. The decentralized exchange of Counos Platform was born in 2019 in the country of Estonia with the official permit and license number 14673576 and has official and legal offices in the European Union, including the city of Vienna in Austria, the city of Bratislava in Slovakia, and also in Estonia.
Before going any further, you can refer to this link and make sure of the authenticity of this platform, which has been officially registered and has official and legal offices in the European Union and Estonia. You can also study the history of the users who have implemented this platform, review its growth diagram, and invest with ease of mind.
By offering services such as Counos decentralized exchange and legal escrow agent, Counos Platform allows its users to engage in money transfer and do their financial and business affairs with assurance and in the shortest amount of time.
So let's clarify some things
Using the Counos Decentralized Exchange to transfer fiat money. (you can refer to this link and make sure of its authenticity and find out about how it works) Cryptocurrencies like Bitcoin, Counos Coin, Counos X, etc., and fiat money like Swiss franc, dollar, Euro, etc., which can be easily exchanged with one another, using Counos Decentralized Exchange, money transfer is simple.
We must mentioned that in order to transfer fiat money, it is better to use Counos X, because this cryptocurrency has a better price stability compared to other coins and cryptocurrencies, and you can use this coin as the basis for your buying and selling. You can also benefit from this cryptocurrency by buying them for a lower price and selling them for a higher price, like buying and selling fiat money such as dollar and Euro.
So for example, you want to transfer Euro from Europe to Unites States as dollars.
You can do this easily and safely, in the shortest amount of time possible, with Counos Decentralized Exchange. You can do this by buying Counos X with Euro, or any other cryptocurrency (it is better to use Counos X because it has a better price stability as a basis for buying and selling) and then sell this cryptocurrency to get the fiat money that you want, for example U.S. dollars. To do this you can submit an offer in the exchange or use the existing ones, and then sell your cryptocurrency and get fiat money in exchange.
Although you should know that in the existing market of Counos Decentralized Exchange, there are many offers for buying and selling that you can use, and you can even submit your own offer in the market to buy whatever you want. Moreover, you can use your own personal account to receive or transfer fiat money.
Electronic Wallet
Now we would like to introduce the Electronic Wallet. As the name suggests, an electronic wallet is a place where you can store cryptocurrencies. There is a unique address for each cryptocurrency that is only for you and you alone have access to it. Also if your only aim for buying cryptocurrency is investing in this field, then to store them you can use Counos electronic wallet that you have to install on your smart phone or computer. To find out about how you can install and work with Counos mobile wallet, refer to this link.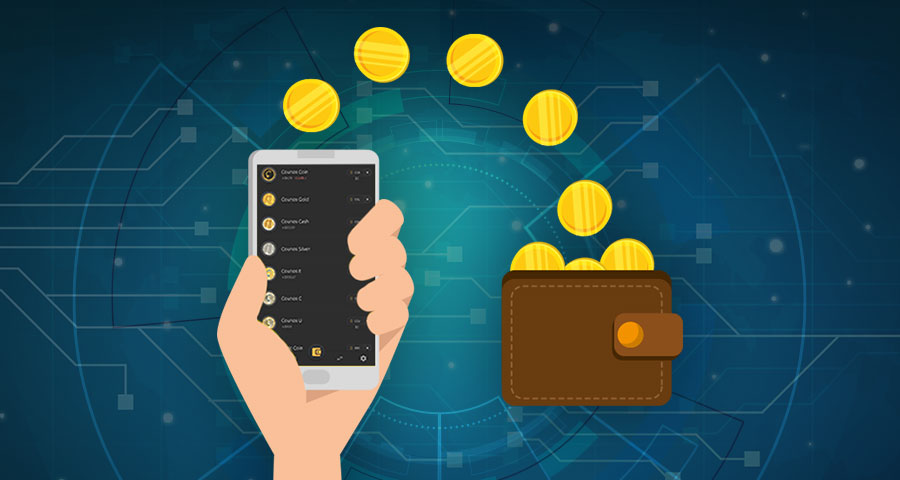 In the Counos decentralized exchange, a multi-signature (MultiSig) wallet is used until the contract is finished and completed. This measure is taken to prevent any type of exploitation and also to increase the level of safety. The way MultiSig wallet works can be found in this link.
Making Income
You can see that many people need these services for business, buying and selling, and money transfer solution, especially in countries where there are issues in money transfer. So by identifying these people and using this technology, you can create an exchange for yourself, and by increasing the domain of people and transfers you can develop your exchange. In this way you can make money while also having a money transfer solution.
What are the benefits for this method of money transfer?
First of all, you do this in the decentralized exchange with no Middle-men.
The second point is that transfers are done in the shortest amount of time possible. And the third point is that you transfer your money with confidence and without the fear of fraud.
The other question is, how can you invest with your money?
Our answer is that you can do business by buying and selling cryptocurrencies and fiat money in Counos Decentralized Exchange.
By buying and selling cryptocurrencies and exchanging them to fiat money from anywhere in the world, you can create an exchange for yourself and then develop it.
For example you are in the European Union, you can use this technology to transfer money and do business in United States, Asia, and even Africa.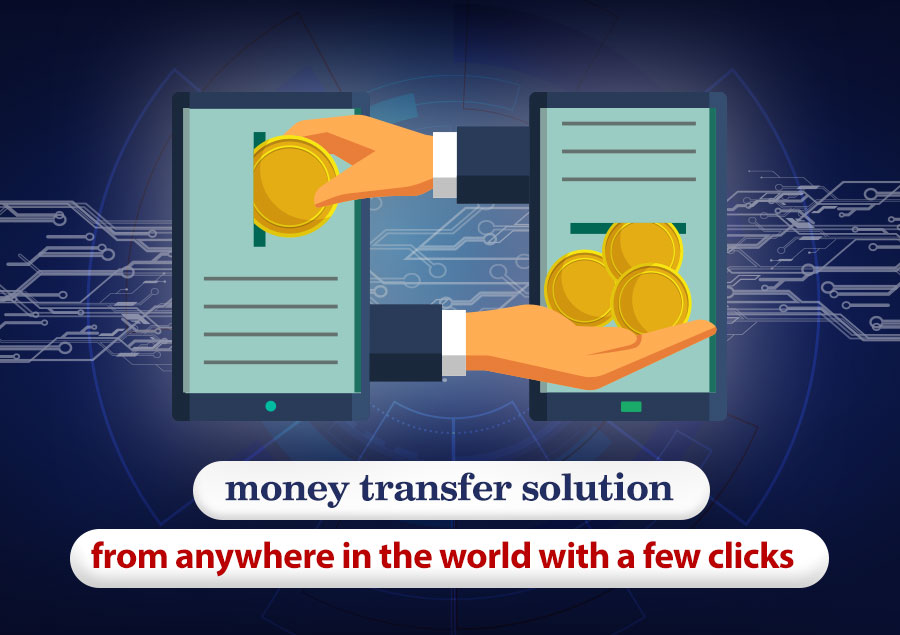 But you may be wondering, how can you gain benefits from this?
This market is based on supply and demand. You buy your cryptocurrency, like Counos X, and then submit your offer in the market of Counos Decentralized Exchange with a competitive price to sell your cryptocurrency. In this way, with a simple buying and selling process, you get the benefits.
There is a lot of demand for money transfer services, so why not use this opportunity and create your own exchange. Given the current financial conditions, there are clear benefits from using the money transfer solution that we offer.
Another significant benefit of using Counos decentralized exchange is that you can enter into deals with people you don't know or trust, with complete assurance and stress-free. How this level of safety is provided is by using an escrow agent in trades to review the documents, and also by using a MultiSig wallet which will need at least two private keys to release the funds.
Also, if you need to conduct some business anonymously, you can use the crypto to crypto trades decentralized exchange, and engage in trades with not Middle-men and in an anonymous way.
Today's world is moving closer and closer to becoming a network. When the stock markets of the world and the United States fall into mayhem for a seemingly small challenge like a virus, then there is the need for an evolution in the financial systems.
We should think about this and turn threats into opportunities?
By using the new Blockchain technology Counos Platform has created, this possibility for users to not only meet their needs, but also to be free from bureaucracy and Middle-men now exists. You can engage in financial trades and invest with even a modest budget instead of just saving.
It needs to be pointed out that you can engage in long term and also short term investment. Instead of buying gold or currencies or shares, you can buy a variety of cryptocurrencies (like Bitcoin which was 0.001 dollar back in 2009 and got to 12000 dollars in 2019), or create an exchange for yourself and engage in buying and selling and transferring currencies.
Included in the services offered by Counos Platform is its electronic payment gateways with which you can use cryptocurrencies to settle invoices in electronic markets and online shops (an article will soon be published about this).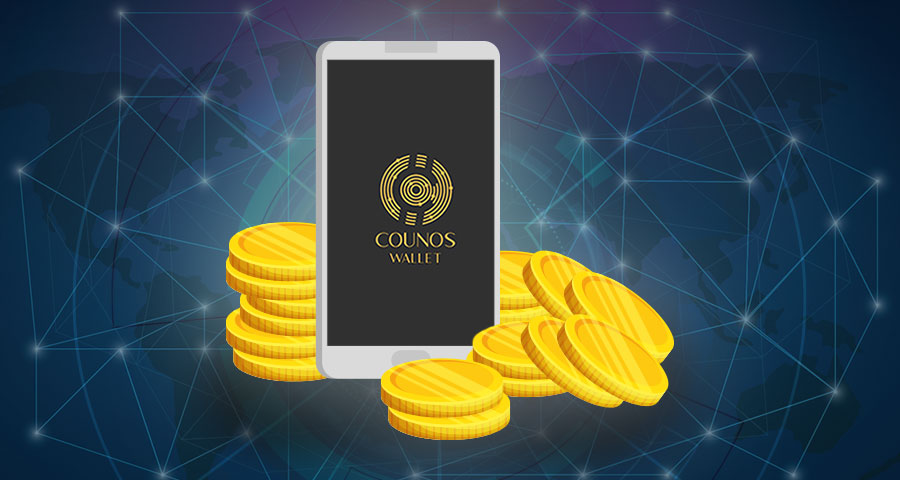 Conclusion
There are many opportunities for investment, but why should you trust this platform?
Keep in mind that the most important point for trusting a platform is knowing what that financial platform sees in its own future, and what it has done to achieve its goals. For example, you cannot trust a platform that is not listed on any official exchanges. Therefore, you should look for a system with a bright future.
In this article, our intention is to teach you a money transfer solution so that you can make money and benefit from it. This system is growing ever more each day throughout the world.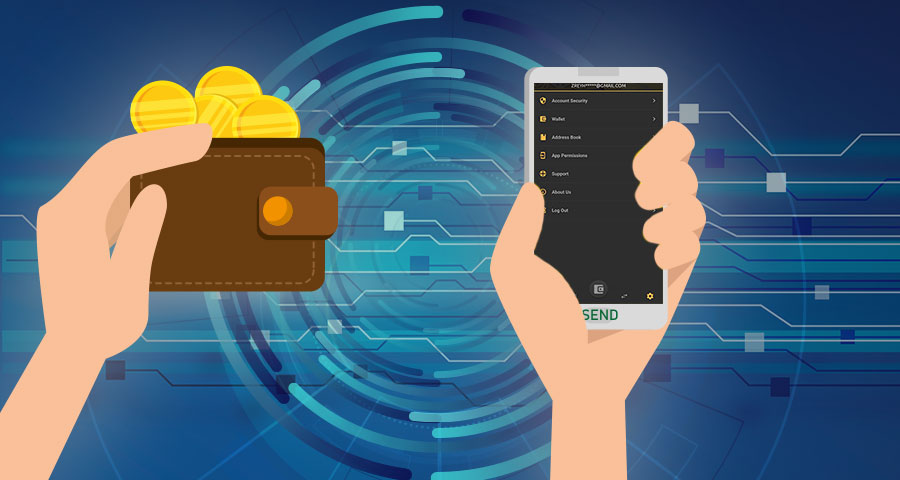 Make an informed decision
This article has been created for you in order that you can find the best way for exchanges currencies and transfer money also investment. The most important way for benefiting from an investment is field research. So, before making any move, you need to find out about different systems and platforms and look for the best solution. Our intention is to remove many ambiguities in your mind and introduce to you a platform which we have researched and reviewed extensively.
You can find out about Blockchain and Counos financial systems in counos.io website and get to the best conclusion.
Stay Tuned.